Today is release day! Well, sort of… Yuki's Luck is now available with other ebook retailers. Look for the rest of the Smith Pact Duo soon.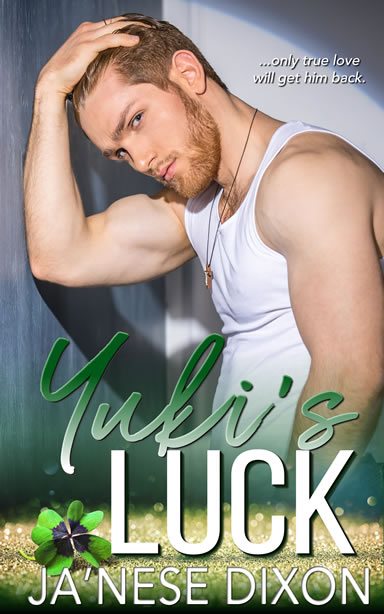 ABOUT
He's stolen her heart, it'll take luck to get it back.
Just her luck, one evening after too many shots of Yuki wakes naked tangled in Dylan's expensive sheets. Yuki Smith doubts her mother's judgment on men, life, and definitely on naming her "lucky."
Dylan Jameson is her twin's best friend and all the things she's not. Filthy rich, focused, and drop-dead gorgeous. And beneath it all he is a really great guy. Then he messed it all up by asking for what she could not give, commitment.
Dylan heads to Ireland, somehow he took her luck with him. Now Yuki must board a plan to god-knows-where, to encounter god-knows-what, hoping for a chance to tell Dylan the truth. Because he's captured her heart and something tells Yuki she'll need luck to get him back.
She's a widower with nothing to lose, hoping for a second chance at her happily ever after, even if it means surviving absurd dates and kissing a few toads to find a suitable, mature man. 
But when Jaxon Reinheart unexpectantly adds his name to her dance card, Rhonda throws caution to the wind. The much younger, single dad, plans to show her that love and chivalry are alive and well.
If…she'll let him.