Y'all 'Zon is trying to get me.
I loaded the preorder and it showed publishing, then the next morning they canceled it. All of my preorders are gone. But I'm pressing forward.
In this novella, I tried something different. It's a steamy, emotional read with a dash of suspense and a heap of love. I hope you like it.
NEW RELEASE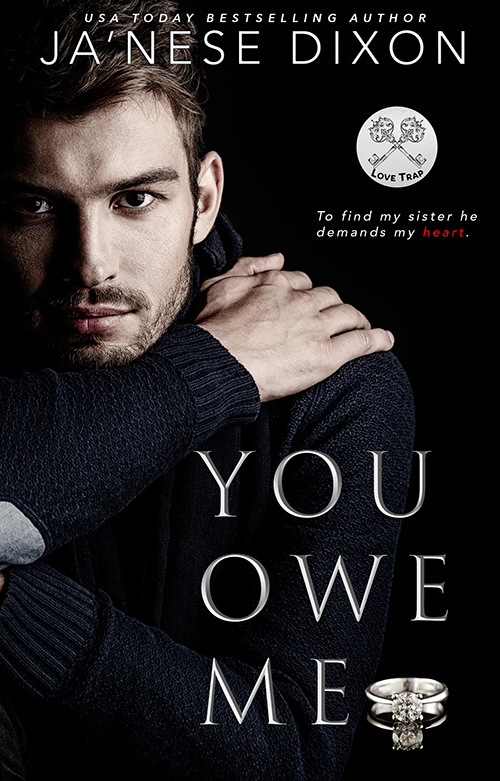 Did you enter the giveaway?
Enter to win for a chance to win AND check out the other Love Trap books.
ABOUT
To find my sister he demands my heart.
Jerica fills every room with her presence. Turning her beautiful smiles toward everyone except me. The man she holds responsible for her brother's death.
When her sister disappears, Jerica's world turns upside down and leads her to my lair. The place where darkness dwells and no one receives my help without a substantial fee. 
I agree to return her sister or the men responsible. But my fee can't be found in her bank account. No, her money won't do. Because I want something worth more than her little nest egg. 
I want her heart.
EXCERPT
"Hit me again, Jerry."
Electricity cracks through my body the moment his words cross my lips. I stop. The challenge in his eyes pales compared to his deadly whisper. 
My insides contract and I don't like how my body responds to him as if it remembers. I'm not prepared for the emotions his appearance uncovers.
Happiness.
Grief.
Longing.
Shock wins, and I slam my fist against his solid chest. Pain shoots through my hand, but I won't stop swinging until he sets me free.  I sway, struggling to breathe, as my head drowns in unwanted thoughts. His arms circle my body, locking my hands in place.
"Let me go!" I demand. The strength in his muscles squeezes me tighter.
For every move, I make he makes another, except I'm winded, and he's not. The heat of his body surrounds me. I can't untangle myself from his grip.
I'm trapped. And it took his guest appearance to reveal the absolute truth. Marco claimed a part of my heart… a part of me that night.
A night I cherish. A night I could only have once, and it ruined me because no man compares to him. And if I have a chance of moving on and living a normal life, he has to give me my heart back.
CHECK OUT THE LOVE TRAP BOOKS