Y'all…I'm excited about this book. This is one of my last collaborations for 2020 and I'm soooooo excited about this book.
I know…I said that already. But this is one of those books I wrote because I wanted to. It is one of the books I had to write to get me out of my 'Rona funk. And these characters spoke to my heart and I let myself run with it.
With that said, you can preorder You Owe Me for 99c, which is almost unheard of for my books. So GET YOUR COPY! It will go to the regular price after release week.
Now to … You Owe Me.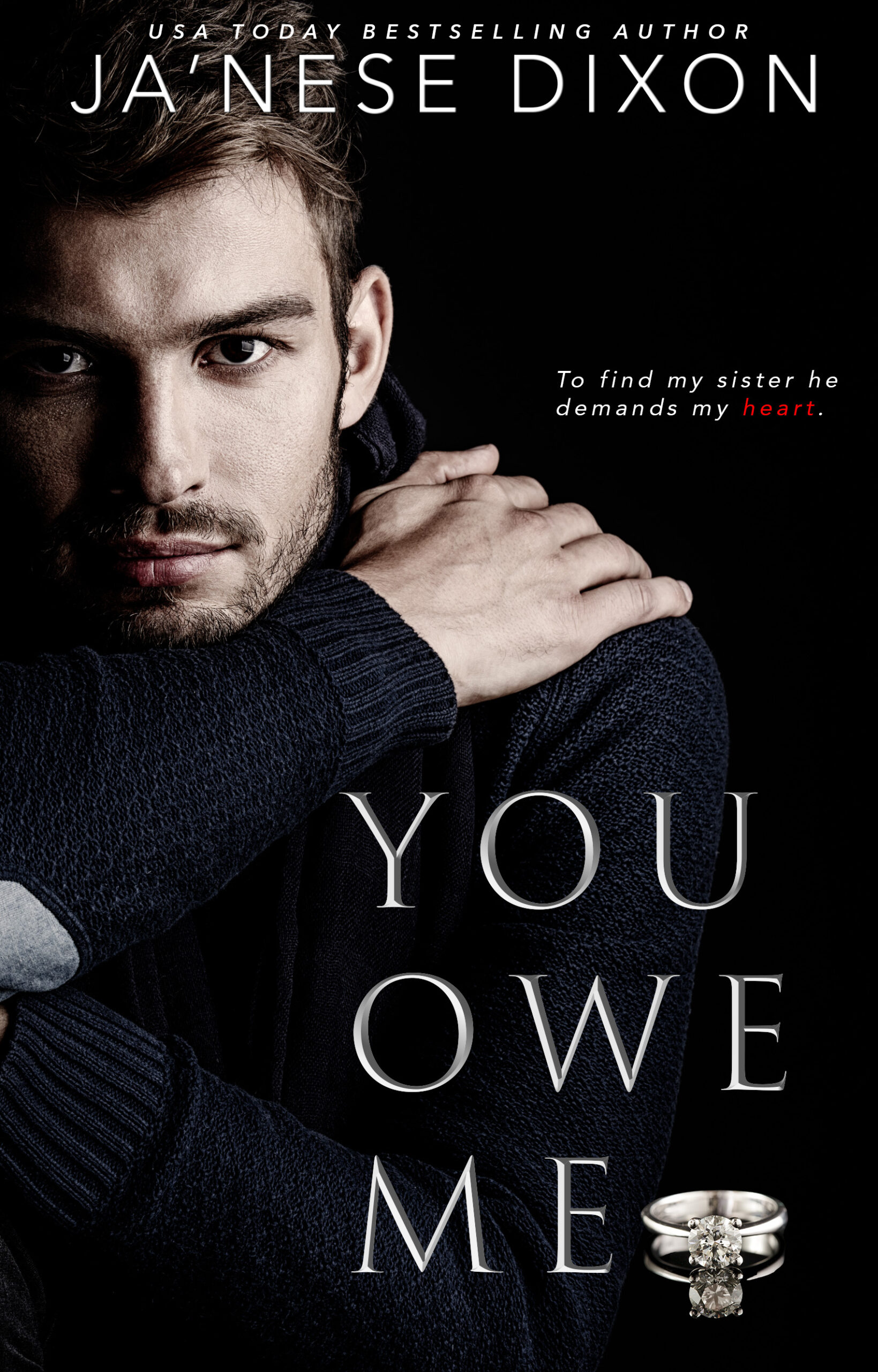 To find my sister he demands my heart.
Jerica fills every room with her presence. Turning her beautiful smiles toward everyone except me. The man she holds responsible for her brother's death.
When her sister disappears, Jerica's world turns upside down and leads her to my lair. The place where darkness dwells and no one receives my help without a substantial fee. 
I agree to return her sister or the men responsible. But my fee can't be found in her bank account. No, her money won't do. Because I want something worth more than her little nest egg. 
I want her heart.
Love Trap Books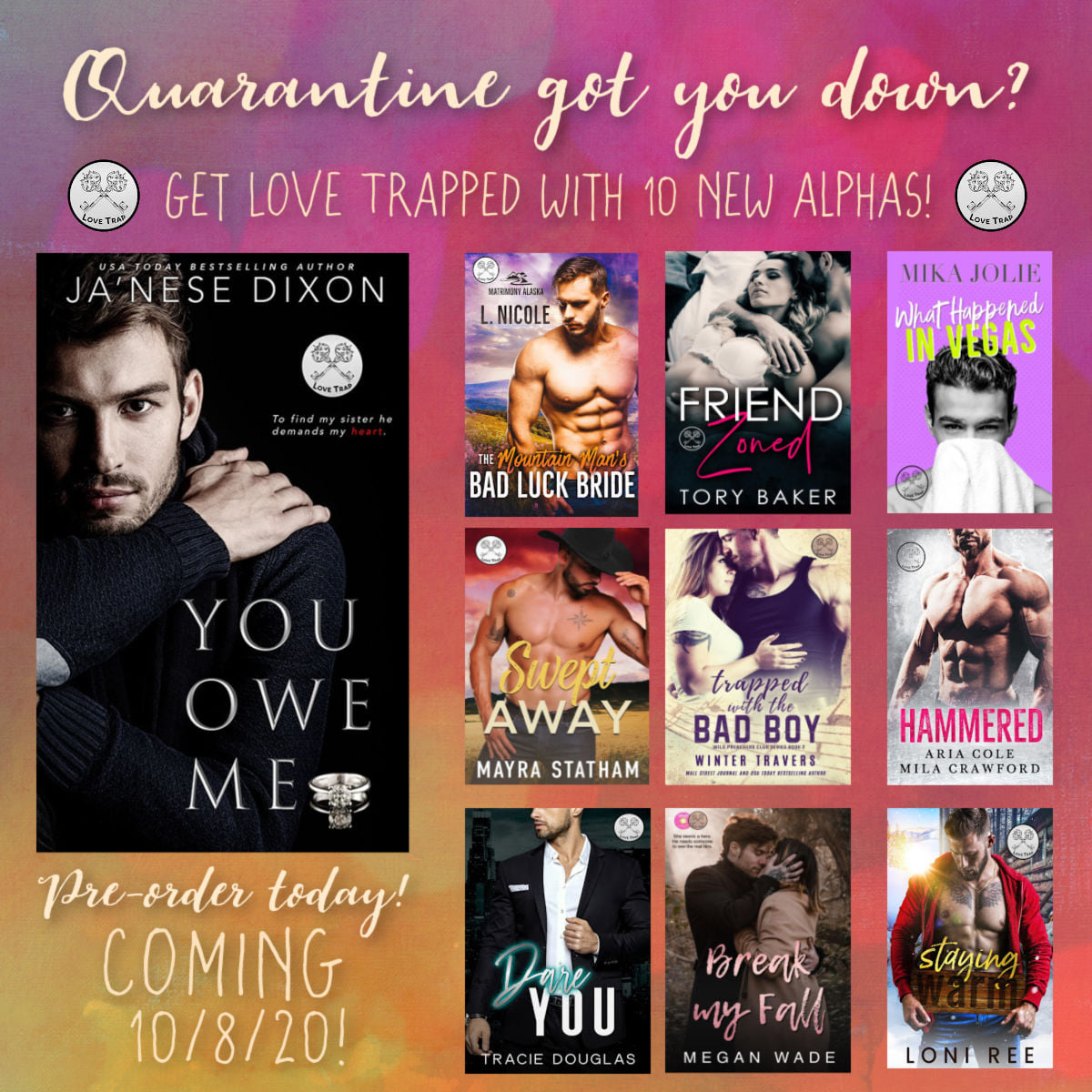 Quarantine got you down? Don't fret, we got you covered!
Not only do we have 10 brand new books with 10 brand new book boyfriends, we also have a $100 Amazon gift card giveaway for you!!
The Love Trap Collaboration will have you falling in love in all sorts of situations!
From getting stuck in an elevator together or a tornado, we have something for everyone!
So mark your calendars, The Love Trap is coming October 8th! Pre-Order or add to your TBR TODAY!
Check them out TODAY!