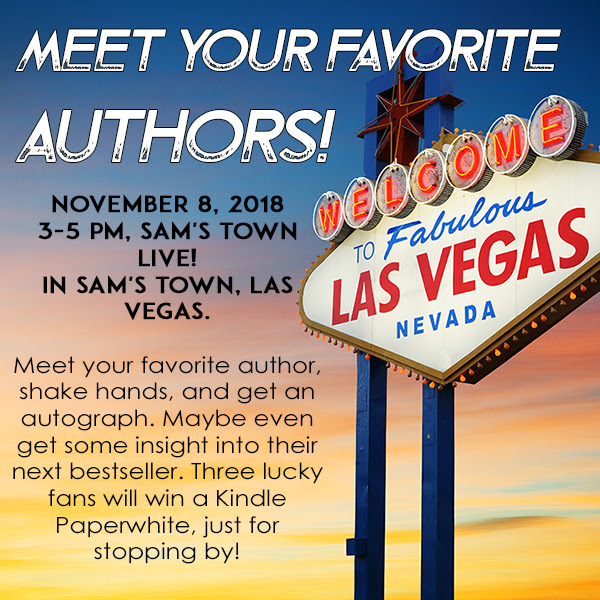 Big news! I'm going to be at an author signing event in Las Vegas on November 8th, from 3-5pm. Over 100 authors in the same place, signing books and meeting readers. This is a free event for fans and three lucky people will win a Kindle Paperwhite!
I'll be at Sam's Town, in the Sam's Town Live! room on the main floor, in Las Vegas.
Date: November 8, 2018
Time: 3:00 -5:00 pm
Location: 5111 Boulder Hwy, Las Vegas, NV
I hope to see you there!