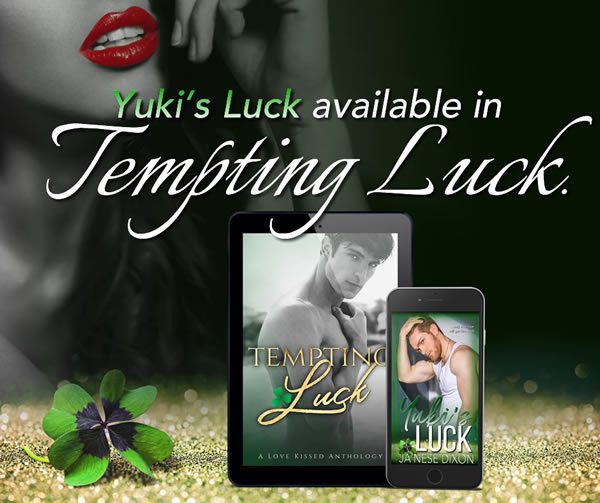 It's release day. Feel free to send coffee, Hot Tamales, and Twizzlers. 🙂
Those are my favorites to consume while writing under the gun and on release day. My nerves get bad and this trio makes me happy. lol!
Below you'll find the details about Tempting Luck and my contribution, Yuki's Luck.
A few things to keep in mind:
Grab your copy this week. We are aiming for a national best-sellers title and need YOUR help to make it happen. PLUS this is a limited edition anthology.
Grab it for 99 cents. Yep! 99 pennies. You can't beat that…really.
Grab 21 stories for 99 pennies. Yes…it got better. There are 21 stories in this anthology. Revisit your favorite authors, find a new favorite to add to your list, or merely support our efforts–my efforts.
Don't wait. Buy it NOW.
Let's get to the post because I'm thrilled to share….Tempting Luck!
ABOUT TEMPTING LUCK
I needed a little "luck of the Irish" on my side. 
Doesn't everyone?
But I had no idea that a little luck could mean bad luck too.
What started as a perfectly polished plan turned tainted and tarnished.
I was just trying to get back on my feet, back to the lucky side of life.
But then everything changed…
One look, one touch, one taste,
And now, suddenly, my luck is improving.
This just might be the trip I'd wanted all along.
In this 21 book boxed set, from New York Times, USA Today, and other bestselling authors, find out just how lucky you can be with just one click. You'll be packing your bags and hoping Ireland will have just that sexy sort of magic you've been looking for.
CONTRIBUTING AUTHORS 
Theresa Troutman
Amanda Heartley
Andie M. Long
Maggie Dallen
Emma Tharp
Rachelle Ayala
Josie Kerr
Heather Young-Nichols
Tee Smith
Bethany Lopez
Tracy Lorraine
Ja'Nese Dixon
Monica Corwin
Caitlyn Lynch
Eva Winters
K.L. Shandwick
Alyson Reynolds
Taige Crenshaw and McKenna Jeffries
Aaliyah Burke
Marissa & Thomas Dobson
Emma Nichols
GET YOUR COPY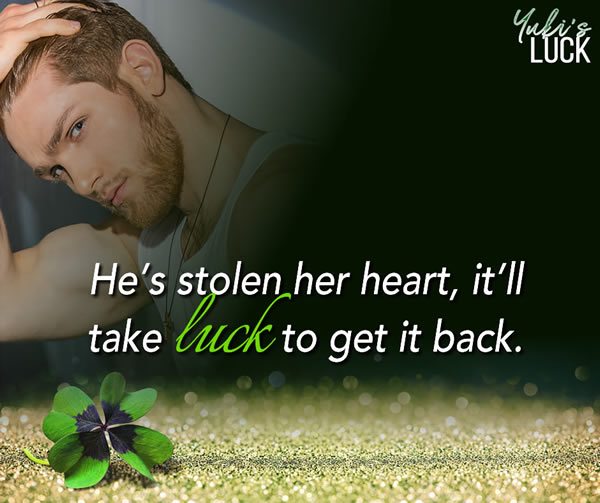 ABOUT YUKI'S LUCK
Yuki wants to forget it happened, Dylan says he won't.
Just her luck, one evening after too many shots of Yuki wakes naked tangled in Dylan's expensive sheets. Yuki Smith doubts her mother's judgment on men, life, and definitely on naming her "lucky."
Dylan Jameson is her twin's best friend and all the things she's not. Filthy rich, focused, and drop-dead gorgeous. And beneath it all he is a really great guy. Then he messed it all up by asking for what she could not give, commitment.
Dylan heads to Ireland, somehow he took her luck with him. Now Yuki must board a plan to god-knows-where, to encounter god-knows-what, hoping for a chance to tell Dylan the truth. Because he's captured her heart and something tells Yuki she'll need luck to get him back.