I totally forgot to update my blog. My bad! But just in case you missed the newsletter, Special Love is available. Now, let's get to Parker and Max's love story.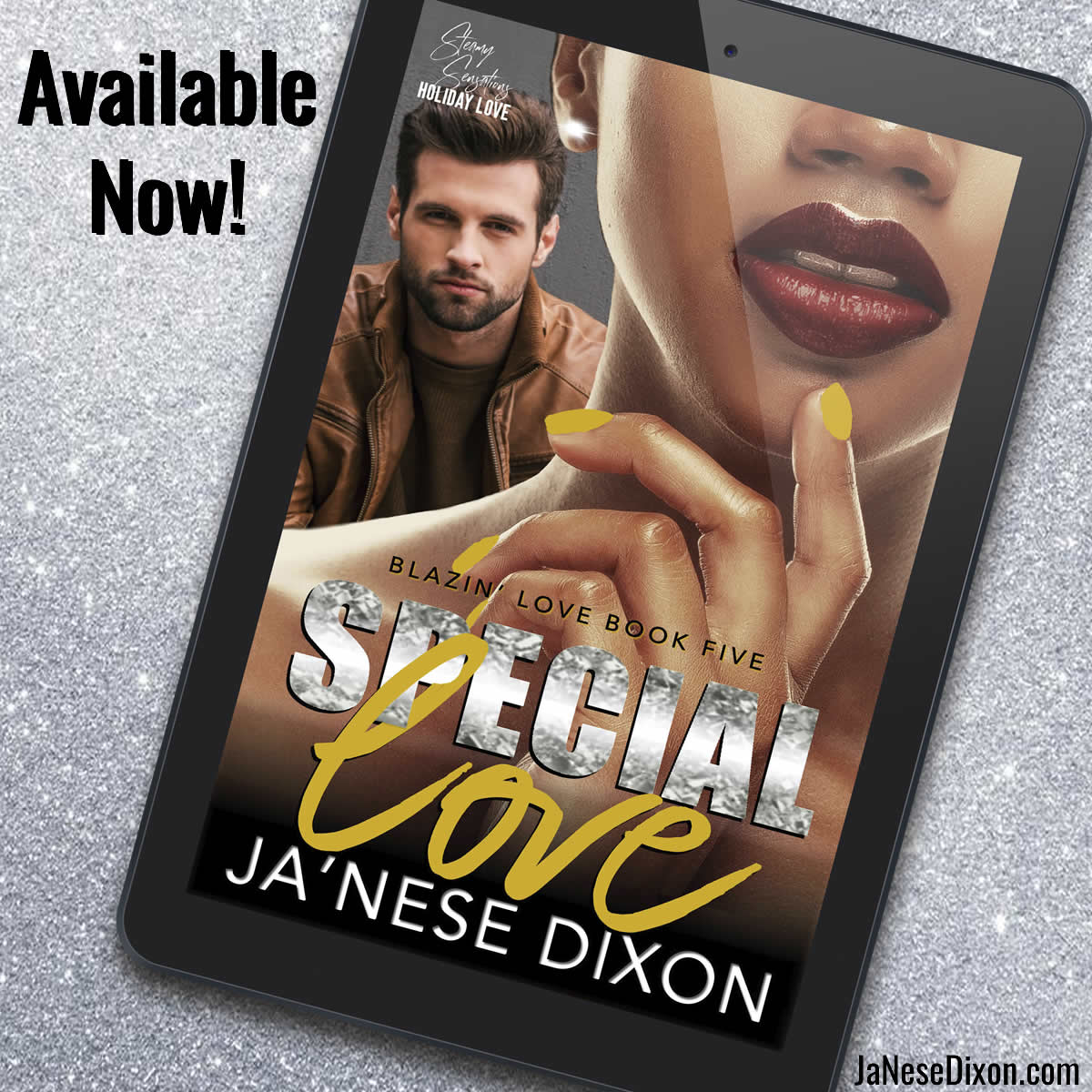 ABOUT
It's Freedom Day.
I couldn't see myself married until I conquered my career. So, when Maximus dropped to one knee in front of our family and friends, I freaked.
I'm Parker Hamilton. I should be experiencing an all-time high, as a partner of Platinum Prestige and a top real estate agent in Texas. But I don't have my man, and it's lonelier than I imagined.
So, I decided to host a soiree on a party bus to take my guests through Austin Hill Country, I don't expect to see Max board, especially with her.
She's the woman I've hated since she took kiddie scissors to my ponytail. The one who "accidentally" dropped fruit punch on my cream prom dress. The woman that finds a way to sabotage every picture perfect moment.
When Max looks at me, I can still see the hunger in his eyes.
Ready or not, I have four hours to make him mine again. And this time, I'm willing to do whatever it takes to get a second chance.
Blazin' Love is a series of steamy romance novellas and part of the Steamy Sensations Holiday Love project. This BWWM romance features a millionaire woman, alpha man, a happily-ever-after, and catch up with characters from other Ja'Nese Dixon books. Get your index finger ready…
Scroll up to one click your copy of this BWWM Romance today!
EXCERPT
"Parker."
"Max." Her eyes are sharp and assessing. The thin smile tells the truth of her feelings.
"Got a second?"
She slides over until her back is against the window. I lower into the seat beside her. I sit back, watching the city through the wide windshield. Then I glance over my shoulder at her.
God, she's beautiful.
"How—" We say in unison.
She laughs, fiddling with her glasses. "Go ahead."
"How are you, Parker?"
"I'm…good. Better than good, really. How about you? How are you?"
"Life keeps me moving at a faster than normal pace. But I'm living my dream. So, I won't complain."
"Are you still in—"
"New York. Yes, that's home now." I pull away from her eyes to bring my emotions under control. "And is this all you?" I lift a hand to the bus, the people.
"Sort of. I'm still in real estate plus rental property and a business with the guys."
"Doing it big. You always said you'd make your first million before your thirtieth birthday."
"And I did."
"Nothing and no one stands in Parker Belle Hamilton's way." Her nose flares. The words slipped out really, but now they hang between us like a brick anchored to our past, and suddenly we're sinking. 
"Is there a reason you're here, Max?"
"In Austin or on your bus?"
"Both." Her arms cross as if holding herself back.
"I was invited."
"By Stephanie?" I nod. 
Parker turns, facing ahead with stiff dignity. I let my eyes caress her profile. I want to touch her, but that's out of the question. Parker is the type of woman every man wants until he learns she won't hesitate to put her dreams and aspirations before anything and anyone, even love.
"Well, I hope you enjoy the activities we have planned for the day." The fake chipper tone grinds my nerves like worn brakes.
"That's fucked up Parker."
"Ditto, Max." Her head snaps towards me, her face clouded in anger. "We have several guides available in lemon colored Parker Belle tees. I'm available if they're unable to answer your questions."
"It's like that?" I stand up. Trying to talk with her is a bad idea.
"I don't know, you tell me. Oh, and send Stephanie my best."
"Fine."
BLAZIN' LOVE SERIES
Book 1:
Book 2:
Book 3:
Book 4: