This awesome woman that has visited before and today she shares her new release, Second Time Around.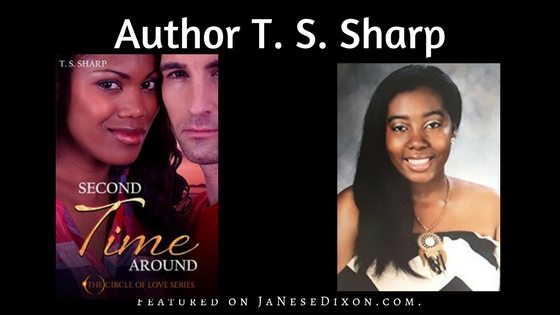 Almost six years ago Monica's world shifted on its axis, leaving her devastated and confused, pregnant and alone. After struggling to achieve her dreams, she is finally on the right track when her world changes again.
Gabriel was ready to propose to Monica before she vanished without a trace six years ago. A couple of chance meetings reveals she's been keeping a huge secret from him. Can he forgive her and do the right thing or will the pressure be too much and cause him to leave this time?
Once trust is broken can it ever be repaired?
Tell us about your main characters in your book.
Monica is an African American single mother who is not close to her living relatives but has made the most out of her life. Gabriel is a White Male who was born with a spoon in his mouth but understand the hardships others have faced.
Why would readers enjoy your book?
Readers will enjoy this book because although it is a Romance with a HEA it is also a story that is about real life and many people can relate to the issues that are talked about in the novel.
Why do you write?
I write because sometimes after reading a book I don't want the story to end, therefore I write something to keep me on the book high.
Is the book part of a series?
This is a standalone, although the prequel has been released First Time Around
Share one fun fact about your book.
I have been writing this book off and on for two years. It was the first book I wanted to publish but because I love it so much I knew it would take time and dedication.
What is your favorite movie? Double Platinum
What is your favorite dessert? Cookies and Cream Ice Cream
What is your favorite quote?
"What you see in your reflection is not the truth. 'Cause girl what you thinking is perfection, your perfection starts with you." – Priscilla Renea (my favorite song writer)
What is your favorite genre to read? Romance of any kind
What is a hobby you enjoy besides writing? I read more than I write.
If you were stuck on an island with one book and one item what would they be? The book would be American Savages by J.J. McAvoy and the item would be a body pillow so that I could read comfortably.
What's a fun, quirky fact about YOU? I am scared of highs but love amusement parks so when I get on a ride that goes high or takes me up side down I talk to myself out loud telling myself "I'm not really here, really you are on a beach with your Kindle reading a book." It annoys my sisters but it works every time.