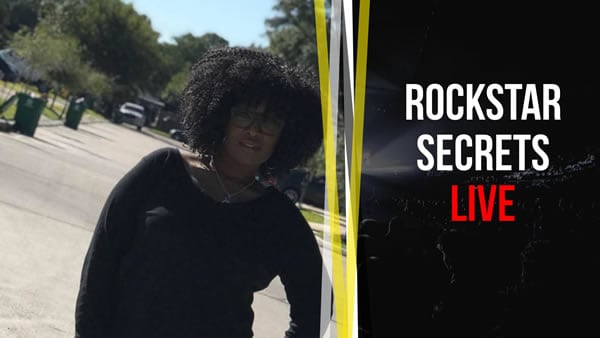 I'm excited and NERVOUS to announce a LIVE book chat about Rockstar Secrets.
I'm calling it PJs and a Book: Rockstar Edition."
It's easy to participate. Simply:
Buy a copy of Rockstar Secrets.
Read it, of course.
Submit YOUR questions, in the comments below.
Tune in on October 11, 2018, at 7:00 pm CST for the discussion AND giveaways.
I plan to stream on Facebook LIVE and Instagram (if possible).
I reached out to some of my author friends and snagged some AMAZING rockstar romances for you to win too.
About Rockstar Secrets
Millions of adoring fans dream of having one night with him, but only she has access to his heart.
Born with three commas in his bank account and melodies in his veins, Marques Carter is the rising prince of R&B. But not even his family name can guarantees success.
Brione Allen is a smart woman that made a dumb decision: trusting the wrong man. He blackmailed her family and now she's bound by a debt they knew she couldn't pay.
A meeting leads to an encrypted proposal: One week, one hundred thousand dollars, one incriminating secret. But when extortion and family ties expose them to the worst of the limelight, which secrets will they keep…and which will threaten their small light of hope?
Rockstar Romance First in Series
I thought having more rockstar romances in your life would make you happy. So, I reached out to these amazing authors. The books may change without notice. Click on the covers to learn more.