Y'all life made it difficult to finish this project. But my hope is to give you some time curled up with a new book.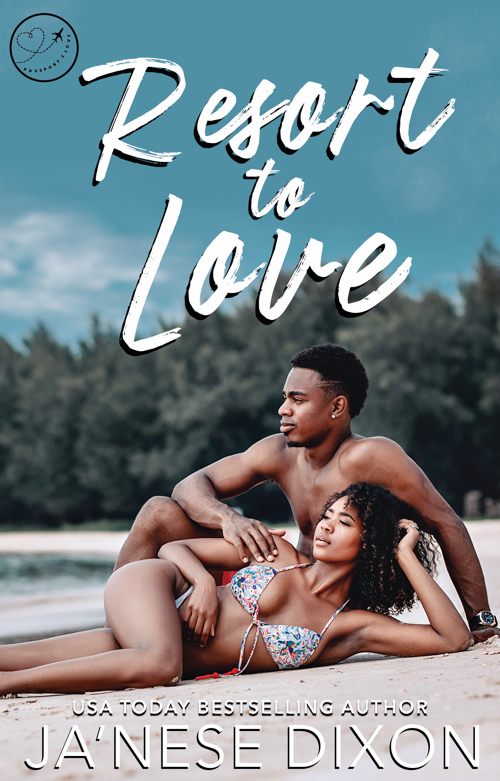 Did you enter the giveaway?
ABOUT
… risking my heart for my dream.
I empty my bank account to buy a one-way ticket to Lover's Hideaway. A private island owned partly by my ex—Christopher Vanderbilt.
I put everything on the line, hoping he still has a soft place in his heart for me, even though I left him five years ago without an explanation.
But Chris isn't the man I knew. He's harder, colder, and with a shadow of hate in his eyes. He demands my hand in exchange for his help.
What choice do I have? Either pretend to be his wife for a week or watch my father's dream die.
I accept, but I forgot we feel like this. Now I pray he never discovers the truth.
Chris is physically bigger with a broader chest, and the strong form of his biceps bulge even in his suit. 
Years apart have not tempered our attraction. His tanned brown skin and handsome face is no less attractive with the deep crease on his forehead and tight line of his lips.
"Why are you here?"
I freeze, unable to hold his gaze. The sky doesn't hold a single cloud. The cool breeze blows through my hair while I beg the rolling sea to lend me its serenity. 
Pulling my legs tight against my chest, I have to figure out my next move. Chris sits at the end of the chaise lounge. I had all morning to decide how to have this conversation. Looking into his eyes doesn't compare to talking to myself in the mirror. 
I'm here to tell my side of the story. I'm here to save my family. I'm here because my father's death showed me life is not guaranteed.
I want to spend my tomorrows with you.
"Renee, I don't have all day." 
The tone of his voice cuts through all the reasons leaving me with one.
"I need your help."
A knowing smile crosses his face. But it's not really a smile. It's a second from a deep-set frown. "How much?"
"I didn't say anything about money."
"And you don't have to. You pop up here like we're friends. How much do you need so you can go back to where you come from?"
I flinch. This was a mistake. But I've already embarrassed myself. "Don't you want to know why I left?"
"Why?" He stands looking down at me, shoving a hand in his pocket. He pulls out his wallet and I feel cheap and dirty.
I'm too late.
"You ignored every attempt I made to hear your side of the story. Your reason is irrelevant." An ache as real as my own vibrates through my chest. The mohawk cut of his curly hair and the dark rage in his eyes confirms, this is not my Chris.
The small whisper of hope in me dies.
My heart screams Tell the truth. But Chris doesn't want to know the truth.
Daddy told me the longer I wait, the harder reconciliation would be, and like always, Daddy was right. Plus, how can I compete with whatever lies his mother fed him about me leaving.
I block the protest of my heart and ask for what I really want. "I need a million dollars."