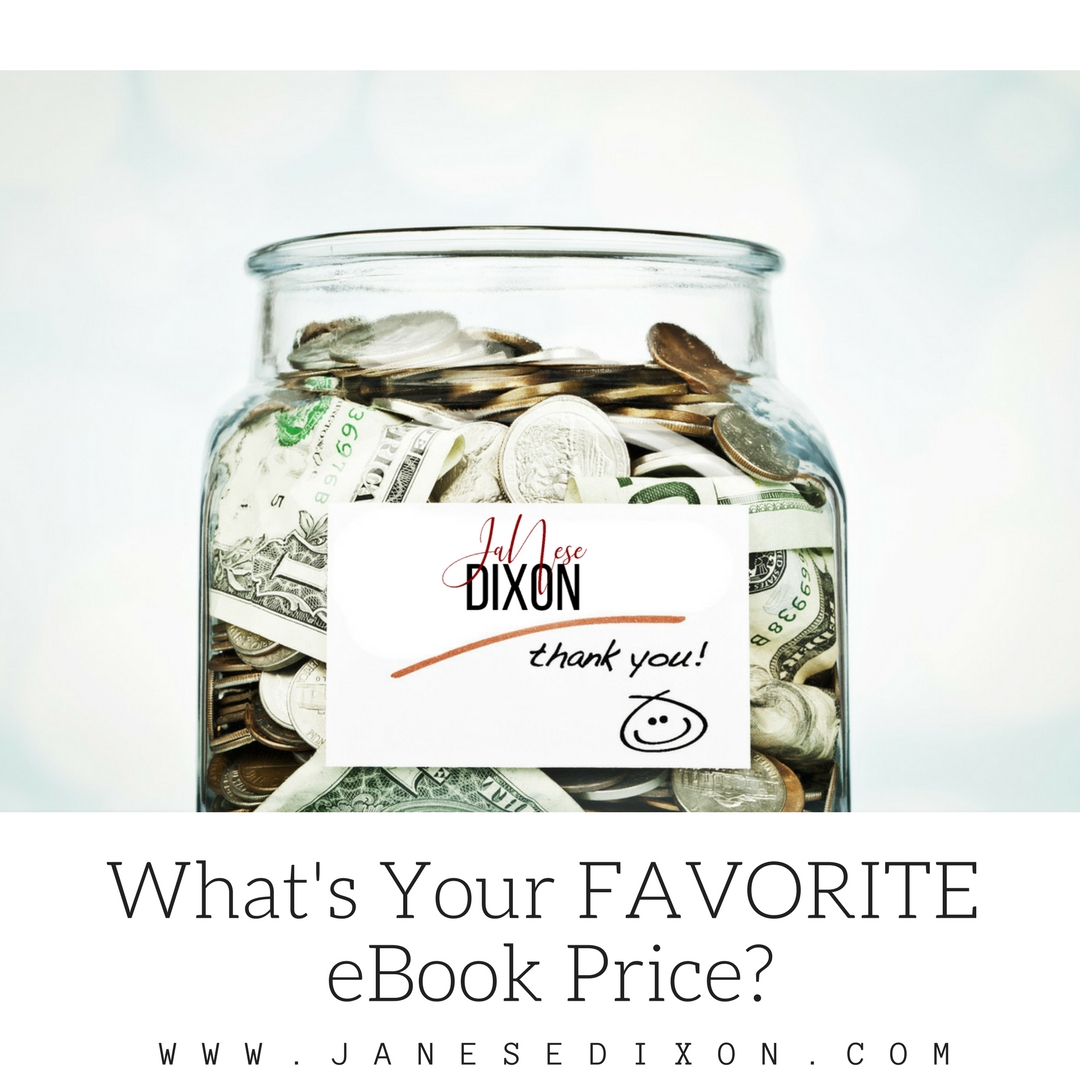 It's Wednesday. Today, my readers (and voters) will pick the price of my next ebook. Yep! Tell me in the comments:
* $0.99
* $1.99
* $2.99
* $3.99
The highest voted price will determine my pre-order AND launch day pricing point.
Check Out My Books
I'll have details for my new release NEXT week. For now, you can check out my books on Amazon http://amzn.to/2wHZs6m.
Thanks!