Today is release day! I'm excited about this steamy novella and the Steamy Sensations Holiday Love project. Now, let's get to Hunter and Ben's love story.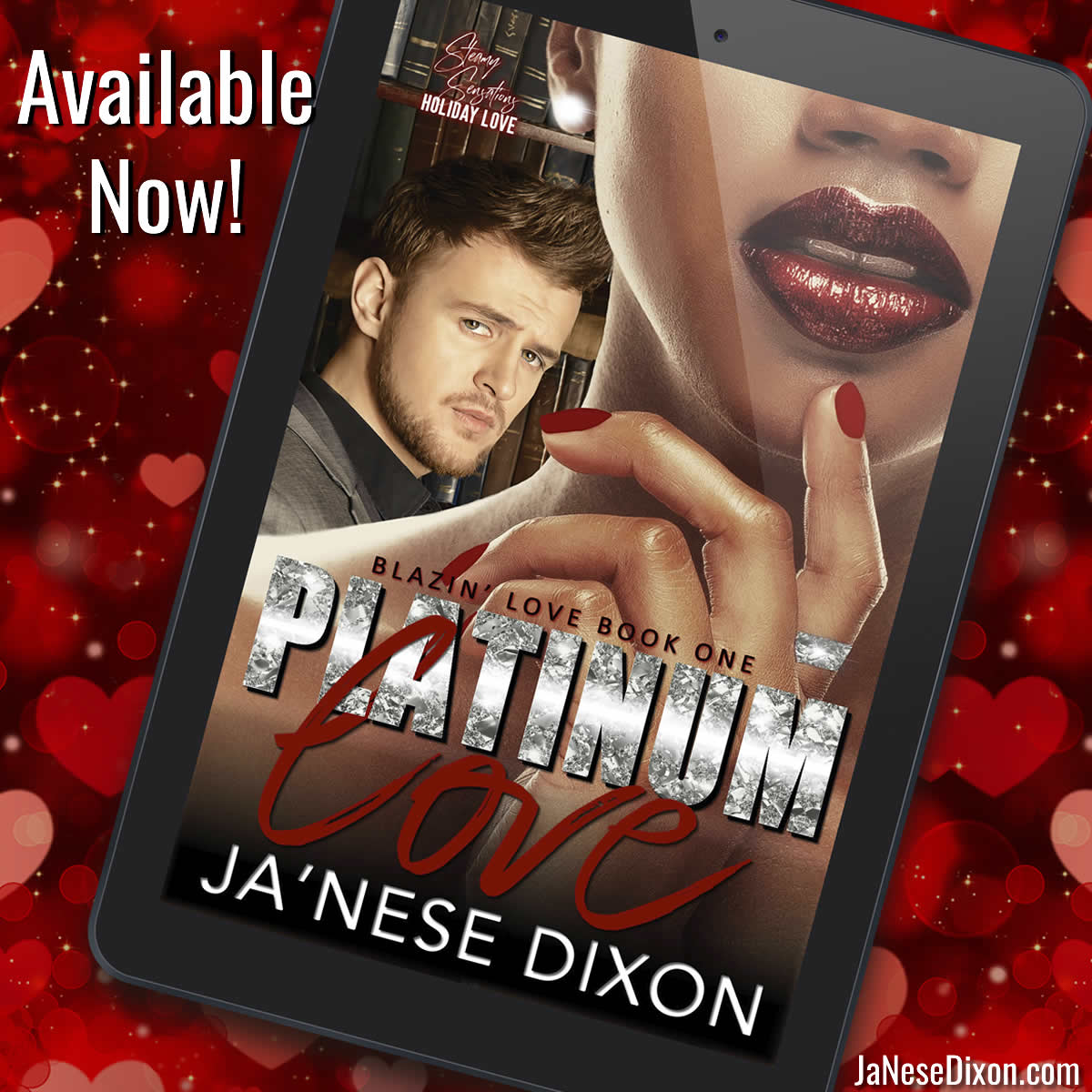 It's Valentine's Day.
I run to my favorite bar determined to figure out how I managed to lose my man and my inheritance in one night. The man is replaceable, but my monthly stipend is not.
I'm Hunter Preston. My friends call me Jo and I'm the only child to a media mogul. I was traveling the world, living my best life, until Daddy dropped a million-dollar bomb, annihilating my boujee world.
Double or nothing.
He gave me thirty days to pitch a million dollar business concept, or I can say goodbye to my trust fund.
So, here I am with my girls, trying to get more than selfie advice, when Ben, the sexy bartender—who either abhors me or he's immune to my flirting—offers to help write the business plan under one condition. He wants $50,000.
$50k to get $1 mil sounds reasonable until I remember how hot he is and how off-limits he is and how he wants nothing to do with a woman like me.
I'm screwed, pass me another drink.
Blazin' Love is a series of steamy romance novellas and part of the Steamy Sensations Holiday Love project. This BWWM romance features a millionaire woman, alpha man, a single dad, a happily-ever-after, and catch up with characters from other Ja'Nese Dixon books. Enough debating already…
Click and get your copy of this BWWM Romance today!
EXCERPT
"Dance with me."
Her eyes dart between my hand and my eyes. What I see surprises me. She's unsure. The music is swirling around us, and suddenly, my doubts are irrelevant. The differences between us seem less important. It's easy to use Zoe as an excuse. But what man in his right mind would want to approach Hunter with empty hands? 
I earn a decent living. I own my home. I'm honest and trustworthy. I don't live in her world of luxury trips and rich to do friends. But today, she's in my world.
"It's just a dance, Jo." She places her hand in mind, and I fold her into my arms. The chorus in my head is happy with her body next to mine. I inhale her soft flower fragrance reminding my heart to function. I've imagined holding her, and this is ten times better. Hunter takes a deep breath, and I feel her relax against me.
"I recall the first day we met. 'Hey handsome, my name is Hunter, but my friends call me Jo.'" I raise my voice to mimic hers.
"I do not sound like that."
"You do when you're drunk."
Jo turns her head with the sexiest smirk. "I don't get drunk."
"So you meant to call me a nun last night?" It's my turn to tease, because today, I get to see her animated expressions up close and personal. And she doesn't disappoint, as she cuts her eyes over at me then glances away. "And what makes you think I'm a nun?"
Shrug. Her eyes linger on my mouth longer than usual before turning away. A bubble of anticipation brings on a slew of nerves as we dance. My hands encircle her tiny waist, and her arms are draped around my neck.
"What the Hunter Preston is speechless? I've been working here for a year—"
"Give or take." She knows.
"And I can't recall a time you haven't popped off a colorful comeback. Why is that Jo?" I hardly hear anyone call her Jo, but it was how she introduced herself the first time we met. Using it feels intimate, it feels right.
"Maybe it's because last night was the first time we had a real conversation." 
I hear something in her voice, and I pull my head back to see her beautiful face. "I don't believe that's the case. You're always occupied, and I'm working. I think it's more about timing."
I'd hate to be cliché and compare her skin to chocolate or some sort of delectable candy. But I can't help it, the smooth texture reminds me of blonde chocolate and the fact that she always smells like dessert makes it hard to focus when she's around. And now my shirt will smell like her, as her breasts rest against my chest. And my pants, where her thighs are pressed against my thighs. I fight the urge to allow my hands to roam the terrain of her body, committing it to memory. Because I can't imagine when I'll have her this close again. 
My heart is beating, and I hold her tighter as the lyrics of the song underscore this moment…teach you how to love. Isn't that what we all want? To learn how to love or is it to find real love?
ABOUT STEAMY SENSATIONS HOLIDAY LOVE
10 Authors. 10 Holidays. 10 Steamy Romances.
Ten romance authors bring you a sexy story to fire up your holiday. Each author has their own series in 2019 with one thing in common – Holidays! See the Steamy Sensations books HERE.