Have you ever read one of those insta-love romance stories and thought….what happened next? I have. And in Asher's Sonnet you'll meet a couple in love yet struggling to find happiness after their rushed "I do." These two love each other yet they are battling expectations and baggage.
It is steamy and real as they push each to the edge in more ways than one.
This is a love-on-the-rocks type romance, and you'll get a glimpse of the rest of the Smith family. Like the others in the series, it has strong family ties, alpha men, and a professional woman searching for her happily-ever-after. A love that can stand the test of time.
And one "lucky" winner will get a copy!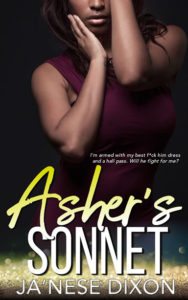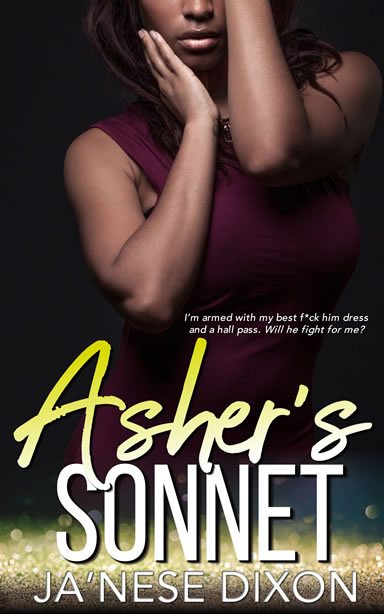 Armed with her sexiest f*ck-him dress and a hall pass…
Asher Smith is a complicated man. He's hardworking, loving, but distant. And the only way Jasmine Smith can have him fully is to make him think he's lost her for good.
Fed up she asks for a hall pass and he said yes.
Barely holding back her tears, he witnesses the crime scene: her string bikinis, lingerie, and her sexiest f*ck-him dress are packed and aimed to kill.
Jasmine books a flight for a week in Cancun with Yuki, her friend and his sister, willing to do whatever it takes to get his attention.
This trip will be the death or rebirth of her marriage. It's up to Asher to decide.
Limited Time Offer
See this #AmazonGiveaway for a chance to win: Asher's Sonnet (Smith Pact Duo Book 2) (Kindle Edition). https://giveaway.amazon.com/p/e3f1032db2e668ed
NO PURCHASE NECESSARY. Ends the earlier of Aug 18, 2018 11:59 PM PDT, or when all prizes are claimed. See Official Rules http://amzn.to/GArules.
Can't wait to win? I don't blame you. 😉 Buy it!