I totally forgot to update my blog, again. My bad! But Lavish Love is in your Kindle if you preorder and available if you didn't.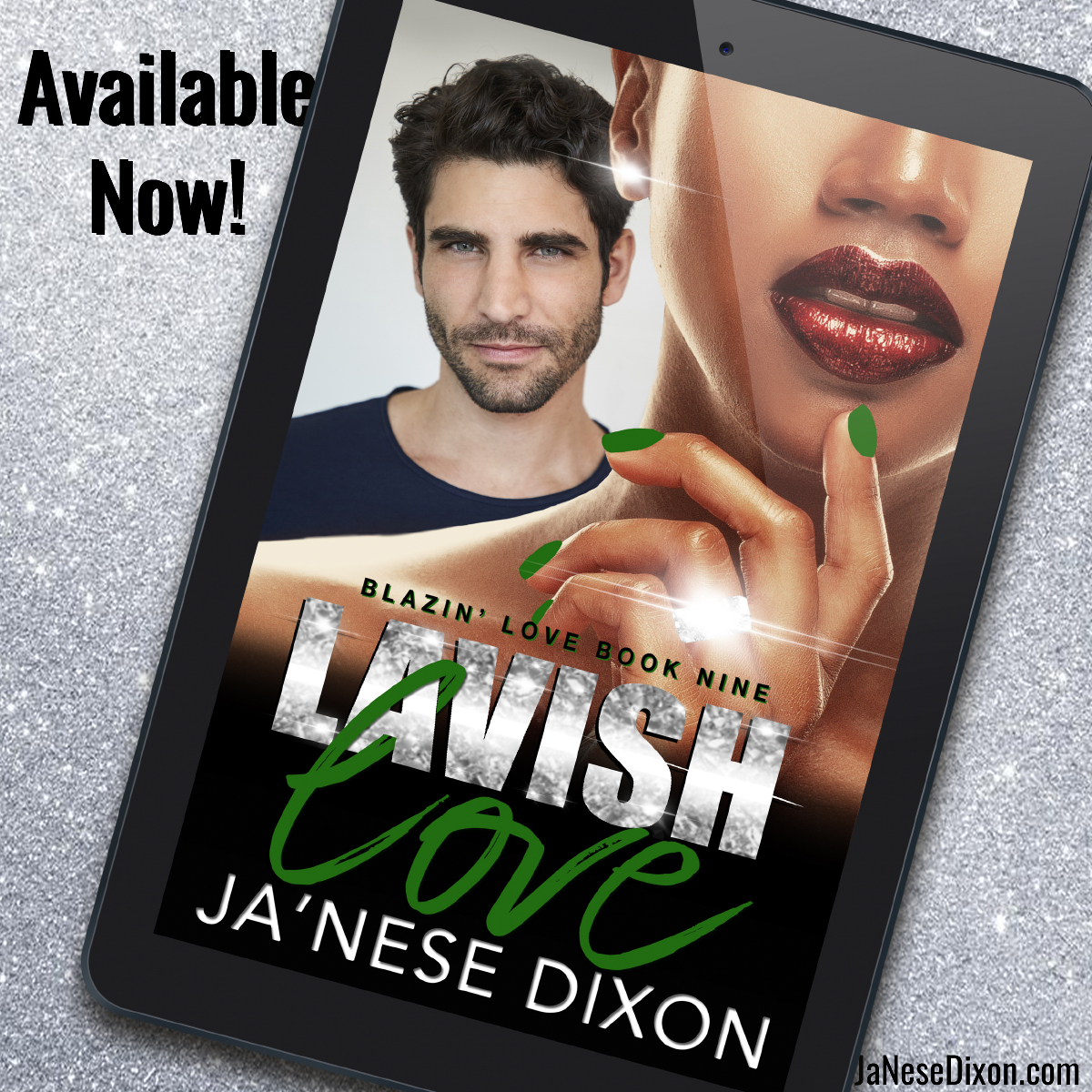 ABOUT
It's Freedom Day.
I couldn't see myself married until I conquered my career. So, when Maximus dropped to one knee in front of our family and friends, I freaked.
I'm Parker Hamilton. I should be experiencing an all-time high, as a partner of Platinum Prestige and a top real estate agent in Texas. But I don't have my man, and it's lonelier than I imagined.
So, I decided to host a soiree on a party bus to take my guests through Austin Hill Country, I don't expect to see Max board, especially with her.
She's the woman I've hated since she took kiddie scissors to my ponytail. The one who "accidentally" dropped fruit punch on my cream prom dress. The woman that finds a way to sabotage every picture perfect moment.
When Max looks at me, I can still see the hunger in his eyes.
Ready or not, I have four hours to make him mine again. And this time, I'm willing to do whatever it takes to get a second chance.
Blazin' Love is a series of steamy romance novellas and part of the Steamy Sensations Holiday Love project. This BWWM romance features a millionaire woman, alpha man, a happily-ever-after, and catch up with characters from other Ja'Nese Dixon books. Get your index finger ready…
Scroll up to one click your copy of this BWWM Romance today!
EXCERPT
Susan, my assistant, steps inside my office. She mocks bringing a receiver to her ear.
Who is it? I mouth.
Alexandria, on line two, she responds. I stare at the flashing white light.
"Mom, I have an important call to take. I'll call you tonight with the flight details."
"Your father and I will discuss it."
"Te amo, Mamá." We say our goodbyes, and I press two. "Alexandria."
I exhale, not recognizing my voice or the erratic cadence of my heart. The shift from concern about my parents to her on the line gives my spirit whiplash.
"Hey …I…God…it feels good to hear your voice." Her soothing tone sounds different yet familiar.
"How long has it been?" I ask to hear her talk again, and I'm rewarded with her sultry laugh.
"I will not say because it will age us both."
"I'm sure you haven't aged a year. How are you?"
Alexandria exhales a shaky breath, matching my own. "I'm good. It's the holiday season. Between business and shopping for my nieces and nephews, I have a full plate. What about you?"
The smile in her voice sends a fresh wave of awareness through my body. We were once something special, but timing and circumstances were against us. That was over fifteen years ago. In my pursuit of success, I forgot to turn around, thankfully fate hasn't dismissed the possibility of us.
"I'd rather tell you in person."
Her soft gasp pulls me forward in my chair. "You're here? In Austin?" 
"No, I'll be there in the morning. How about brunch? You select the place and time, and I'll be there." I have no plans of flying to Austin, but all I need is her agreement to meet with me. I open my calendar, scanning my jam-packed day. "Say yes, Alexandria."
"Yes…but…this is a meeting between old friends, and I have business matters to discuss with you." 
"Aye… Alexandria…building a wall already?" The man in me, aiming to win at everything I put my mind to, challenges her declaration.
"It's not a wall but boundaries, Mateo Rodriquez."
"Boundaries? What are those?" My accent is thick because I remember how it always brought a sly grin and an eye roll from her. The proper beauty and her doting immigrant.
"Which is exactly why we need to establish them before we see each other." 
"Aye…mi querida."
"And none of that? Keep those sweet words to yourself."
"What?" I mock shock, and her laughter spills over. "Don't tell me you've lost your sense of adventure and fun."
"I know how to have a good time like anyone else. But you, Mateo, have always been slicker than oil. I refuse to get caught up in your plans."
"That's how you see me?" My gruff question hangs between us. I don't expect her to respond to my bait. That would be too easy.
"Have you changed?" she counters.
"Hummmm…"