Today Black Diamond and African Emerald are available for 99 pennies. Get both for less than 2 bucks!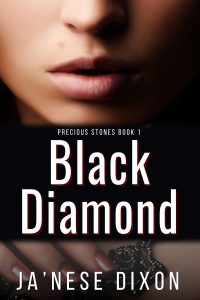 Camille Blackwell, an undercover FBI agent, poses as a jewelry purchaser in an international diamond trading company in hopes of identifying the domestic players in a vicious rebel group suspected of trafficking conflict diamonds.
The Bureau requests CIA renegade Marc Fulton's assistance with sweeping international intelligence to identify the major rebel organizations with finances and stateside connections strong enough to evade criminal prosecution, despite Camille's objections.
Sparks fly when Marc and Camille meet, their attraction is instant and tense. However, both resolve to focus on the case. But when Camille receives an encrypted memory stick from a murdered co-worker Marc may be the only person she can trust.
Black Diamond is the eagerly anticipated debut novel by Ja'Nese Dixon. True love, like black diamonds, is rare and precious; but when murder and a persistent criminal threaten a frail relationship, can love triumph?
In a borderless game of cat and mouse, will a chance at happily ever after be thwarted at deadly scheme of the faceless leader of the Imperial Dynasty?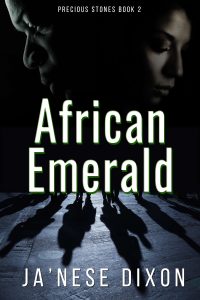 Talib Kamwi travels the world securing distributors for his South African diamond mine. He has amassed a fortune as the leader of the Imperial Dynasty, a rebel group suspected of mining conflict diamonds.
After a near death experience, he considers leaving the group and retiring. That is until he receives a coveted invitation to join The Concave—a secret society of international crime leaders, which extends finances and resources to its members.
Talib journeys to America prepared to secure the vacant seat but learns he is not the only candidate. Michael Damon, a bishop of a megachurch, is eager to shift his brand into overdrive and refuses to give Talib the seat without a fight.
Two men, one seat.
Talib plans to woo The Concave members. But when he refuses to conspire in their plot to systematize sex trafficking he places a loved one in danger.
All bets are off. And Talib must abandon his expensive suit and tie, and don the deadly tactics that made him legendary…to save her.
Tags:
African Emerald
Black Diamond
Book Bargains
Kindle Countdown