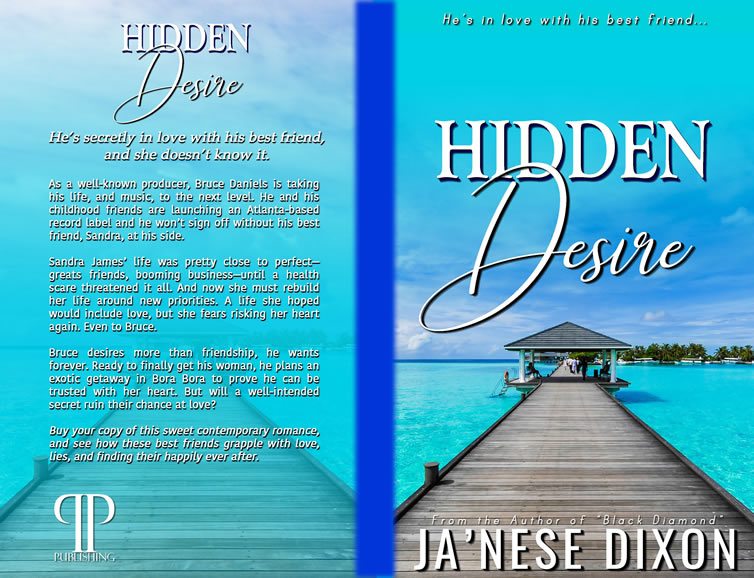 I shared a cover for Hidden Desire a few months ago. Well, it got a slight update in time for its re-release. A slight change for a wonderful novella.
Today, you can pre-order Hidden Desire on all platforms.
He's secretly in love with his best friend,
and she doesn't know it.
As a well-known producer, Bruce Daniels is taking his life, and music, to the next level. He and his childhood friends are launching an Atlanta-based record label and he won't sign off without his best friend, Sandra, at his side.
Sandra James' life was pretty close to perfect—greats friends, booming business—until a health scare threatened it all. And now she must rebuild her life around new priorities. A life she hoped would include love, but she fears risking her heart again. Even to Bruce.
Bruce desires more than friendship, he wants forever. Ready to finally get his woman, he plans an exotic getaway in Bora Bora to prove he can be trusted with her heart. But will a well-intended secret ruin their chance at love?
Buy your copy of this sweet contemporary romance, and see how these best friends grapple with love, lies, and finding their happily ever after.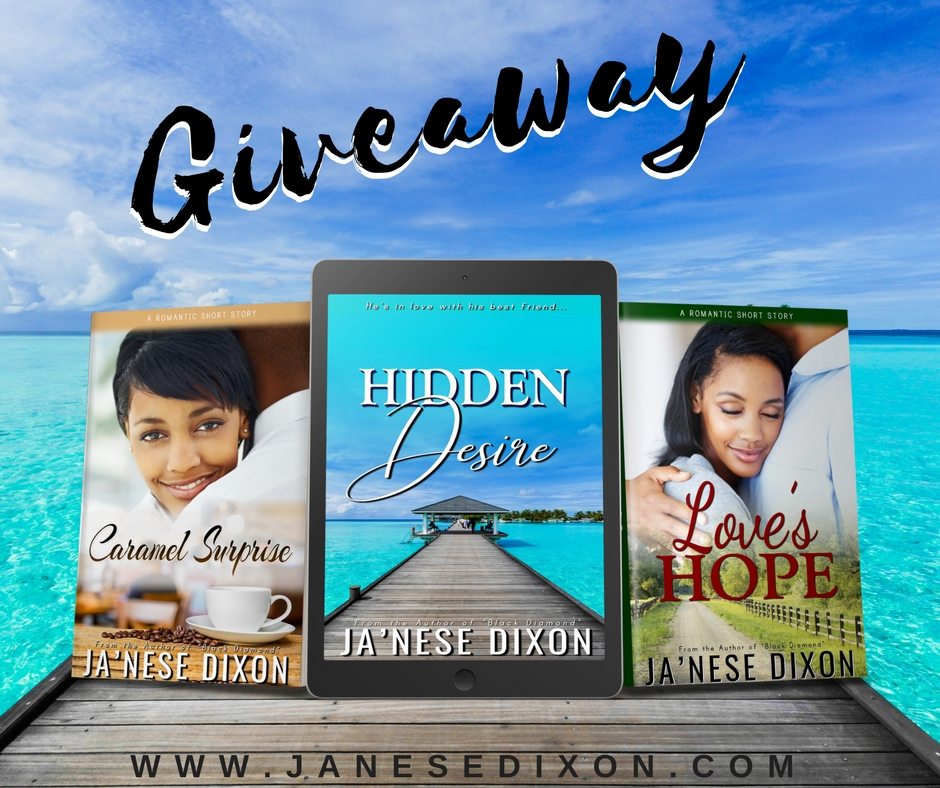 Hidden Desire is the third book in the Ready for Love Series. Enter for a chance to win Caramel Surprise (Book 1) and Love's Hope (Book 2).