Today is release day! Book 3 in the Smith Pact Duo.
Smith Surprise is a May/December romance between a widower and a single dad that begins with a family pact. This BWWM romance features alpha men, strong women, and a family defined by love not blood.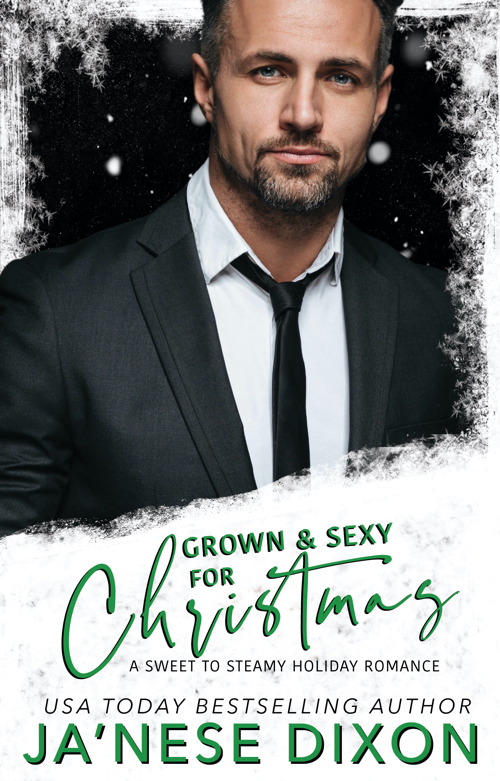 ABOUT
Life isn't what I bargained for.
I live across the country without my family and my girls—a sacrifice I made for my career. But it only leads to another glass ceiling and a bunch of bureaucracies because I have two legs instead of three.
After yet another disappointing annual review, my best friend and I meet in New York City. I give myself thirty days to figure out what the hell I plan to do next, and while I figure it out, Quanie's 'bout to get her groove on.
I'm about to party.
Eat too much.
Drink too much.
However, what I don't expect is Carson Wellington.
He's grown, sexy, and loaded. He wants all the things I can't give him—a wife, family, forever. Not when I'm torn about my career, where I want to live, and whether it's time to give up on my dreams.
Now isn't the time for love, or him, or mistletoe… or Carson's steamy kisses.
But he's a man not used to hearing the word no, and somehow my plans clash with his plans, and my girls' trip turns into a Christmas I'll never forget.
EXCERPT
"What does your skin have to do with your dreams?"
"Honestly?"
I sit back down.
"Sir?" Merrilyn sticks her head back in the room.
"I'll kick him out in five minutes." Rachelle winks at Merrilyn and turns her attention back to me. 
"Some days, it feels like I'm on top of the world, and other days the clear ceiling sits like a weight on my chest."
Hot and cold.
Fire and ice.
Hilarious and thoughtful.
She is something. 
"What does that have to do with your beautiful brown skin?"
Her eyes snap to mine. "Beautiful?"
"Exquisite."
"Are you flirting with me, Carson?"
"I guess I need to step up my game."
"Your game is pretty strong from where I'm seated." Her steamy gaze roams my body. "And to answer your question, it's a reality of my world you may never understand. Hollywood is run by and financed by White men. Brown-skin women are treated like extras, and I want to do more than look pretty. I want to say something, do something."
"So, what's stopping you?"
"I told you."
I stand. "You don't seem like the passive type."
"I'm not." Her back stiffens. "I'm stating facts."
"Is there one brown-skinned woman in Hollywood making moves?"
"Yeah."
"Then what's stopping you from making it two?"
Her mouth drops open, and I know it's time for me to exit. I will see her again. But I have to leave, or I won't be responsible for my actions. Which is beyond my typical response to a woman. Then I look at Rachelle. 
"Carson, are you challenging me?"
I shrug. "It won't be easy, but nothing is impossible." I walk to the door and glance back at her. 
"I'll see you soon."
Merrilyn's waiting in the hallway. Her expression mirrors Rachelle's.
"I'm impressed." She falls in step with me.
"So am I, Merrilyn, so am I." We turn left at the end of the hall, heading walking towards the lobby. "I want to know her room and the details of her stay. Today."