Holidays Ever After is coming December 5, 2017. The authors came together to offer some really cool bonuses as gifts for pre-ordering.
Please take a moment to preorder your copy AND grab your bonuses.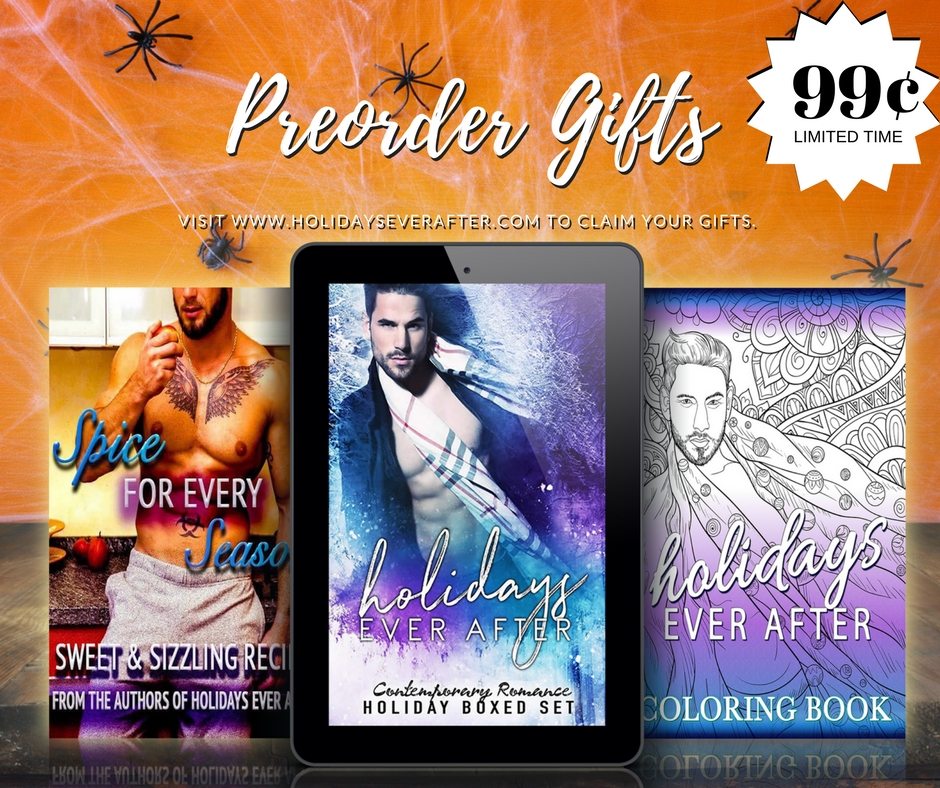 Special Edition
Gear up for the Holidays with FREE BOOKS, GIVEAWAYS, AND $0.99 DEALS!!!!
PRE-ORDER HOLIDAYS EVER AFTER AND GET A FREE COLORING BOOK AND A FREE COOKBOOK!!!!
It's easy. Just pre-order your copy and fill out this form in the Claim Your Freebies section. https://www.holidayseverafter.com/ The coloring book & cookbook will be sent to you.
Grab the Pre-order links below!!!