Are you ready for another Blazin' Love steamy romance? This steamy novella is part of the Steamy Sensations Holiday Love project. I think Charlee and Darius might set your Kindle on fire! lol
Let's get to their story.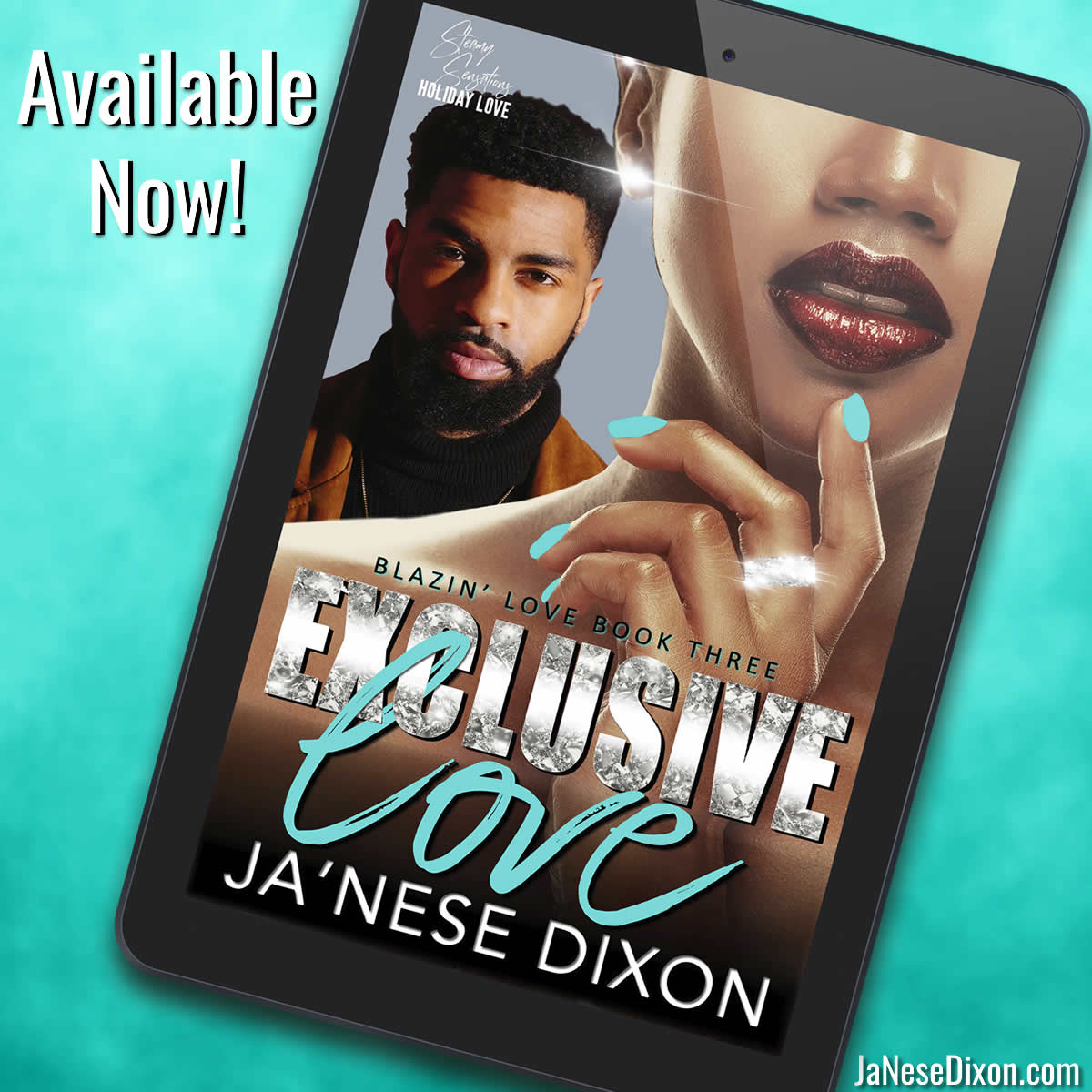 It's Easter Sunday.
I'm sitting on the pew next to my Mom, handling my daughter duties when HE—Darius Grant— walks in sparking thoughts that guarantee I'm going straight to hell with gasoline panties on. 
I'm Charlee Stuart. I've joined my best friends in starting an elite concierge service. My assignment is to find premium services for our upscale clientele. Truth is, I have no idea what I'm doing, but I won't fail my guys. 
He takes the seat in front of me blocking my view. At six foot, fine, and filthy rich, I'm hoping I won't be struck by lightning. Then I remember Darius is off limits. But his chocolates may be just what I need to test my skills of persuasion.
I'm not the kind of woman to chase a dude, but I might hop in his direction. And I'm making a promise on this hard-ass pew before the Man and my momma, that I will not…will not fall for Darius again.
Then he turns and winks in my direction.  For the love of things hot and tempting, please…
Father…take me now!
Blazin' Love is a series of steamy romance novellas and part of the Steamy Sensations Holiday Love project. This steamy second chance romance features a millionaire woman, alpha man, a happily-ever-after, and catch up with characters from other Ja'Nese Dixon books. Enough debating already…
One click your copy of this Steamy Romance today!
EXCERPT
Move Charlee, I tell my feet. The crunch of the gravel beneath my heels underscore my walk to the bad side.
Okay, I'm extra dramatic. But the laser focus of his eyes sweep my body boldly, and I'm on display. And I'm conscious of the fit of my dress, conscious of the height of my heels, conscious of how I like the response I'm getting from him. 
What the fu—
I choke the thought because I will not say or think another swear word until I get back to my car. Amen.
I stop in front of Darius. We take a minute to assess each other up close. 
"Charlee Raine, to what do I owe this honor?" 
I extend a hand. "Long time no see." 
"Oh, so we're at the handshake stage?" He stares at my offer as if offended. Then he grabs my hand and brings it to his lips.
"You do know we're in front of a church?" I tease.
"I'm sure this soft peck on your hand doesn't compare to the thoughts running through that head of yours."
I laugh. "You got me."
"How many times did you curse?"
"I will not answer that question." I chuckle. 
"Give me a hug Charlee Raine."
And like old times I fall into his chest. His arms slip around my waist, not intimately, but worse, it's the type of hug that makes you body remember old times. He held me like this when my parents told me about their divorce. He held me like this when I was asked to participate in my father's wedding to his second wife, months after my parents' divorce was final. And like before, I smell the hint of his aftershave mixed with his favorite cologne. He's not groping or taking the hug too far. It's just right.
"Thank you." He whispers. Then I step back.
We stand lost in time until I hear a throat clear behind me. I glance back and remember we're not alone.
"Darius, I think you know everyone." I sweep through the ladies, and they shake hands. "We thought we'd invite you out for drinks to get reacquainted and see if there's a way we can help you and Delicious Chocolates."
He adjusts into a wide-leg stand, crossing his arms over his chest. "Drinks with all of you?"
"Yes." I clear my throat, looking off for a moment. "I heard you mention expending opportunities to businesses in the area and we have a business."
"Congratulations! What do you guys do?" He smiles.
"We have an elite concierge service." 
"What exactly does that mean?" He steps closer.
"That's why I'm inviting you to have drinks with us." His eyes sweep my face, and if I were a few shades darker, he'd see me blush. "Stop acting like you don't want to."
"All right Charlee, I'll bite?"
"Oh really…" slipped out and a smoldering hue fills his eyes, and an irresistibly devastating grin spreads across his face.
He takes another step, and I have to tilt my head to maintain eye contact. "Only if you want me to."
ABOUT STEAMY SENSATIONS HOLIDAY LOVE
10 Authors. 10 Holidays. 10 Steamy Romances.
Ten romance authors bring you a sexy story to fire up your holiday. Each author has their own series in 2019 with one thing in common – Holidays! See the Steamy Sensations books HERE.