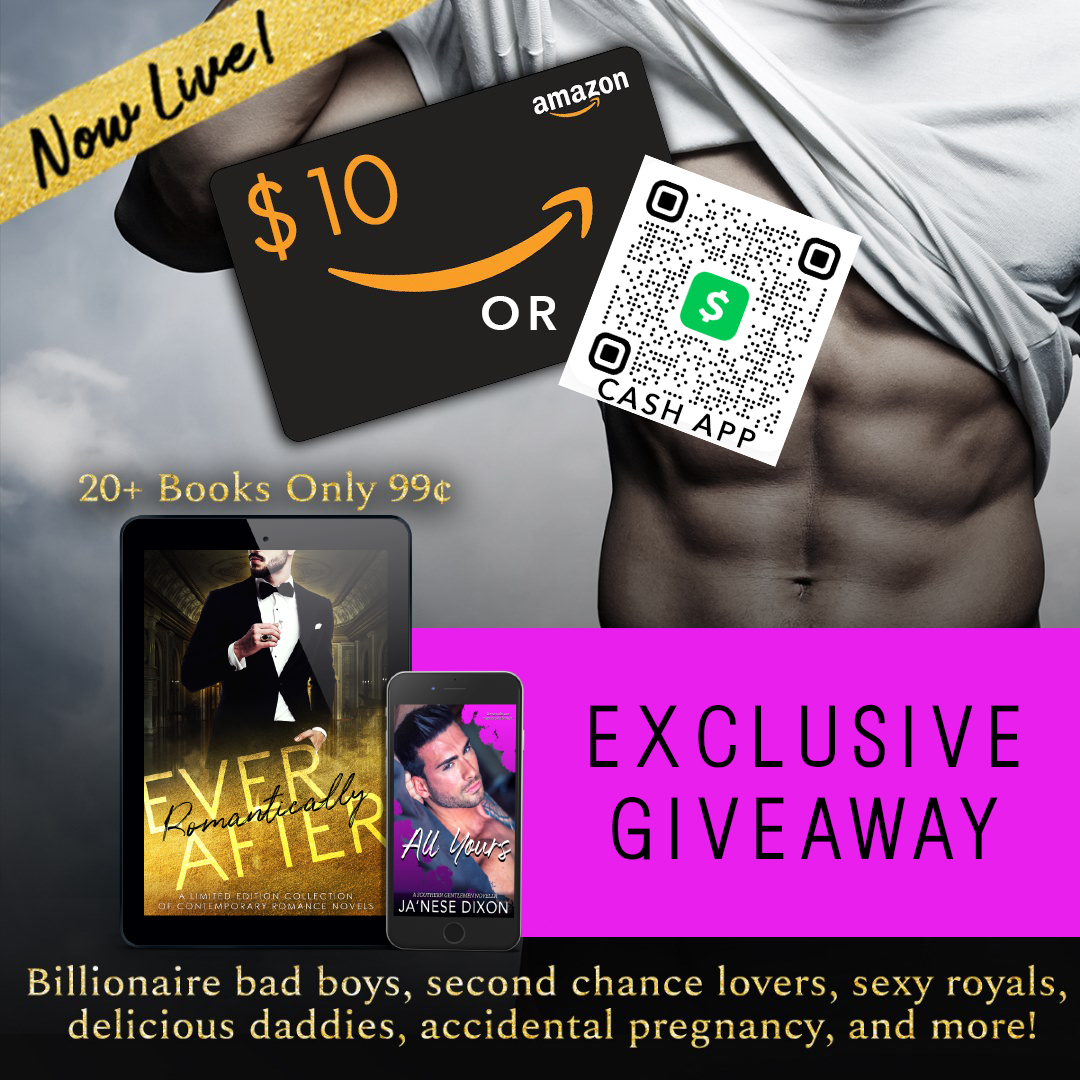 Check out my exclusive Facebook giveaway. One winner will receive $10 via Amazon Gift Card or Cash App. Hurry…it closes Sunday.
Open until this Sunday, May 17, 2020, at 10 pm CST. This giveaway is not endorsed by or affiliated with Facebook, Amazon, or Cash App. (I wish!) It's all my doing. 
ABOUT ROMANTICALLY EVER AFTER 
The abs are hard. The kisses are countless. And the happily ever afters will leave you breathless.
With billionaire bad boys, second chance lovers, sexy royals, delicious daddies, secret babies, and more of your favorite contemporary romance tropes, there's something for everyone in this collection of 20+ contemporary romance novels from today's USA Today bestselling, award-winning, and rising star authors.
Fans of Pippa Grant, Jill Shalvis, E L James, and Sophie Kinsella will devour Romantically Ever After.
Available NOW!
Amazon: https://amzn.to/3bs8cBZ 
Apple: https://apple.co/2Y2Os4P  
Nook: https://bit.ly/REAonNook