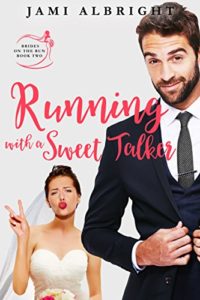 She's a take-no-prisoners fireball. He's a sweet-talking charmer. It could be love…if they don't kill each other first.
Hotshot lawyer Luanne Price may not believe in happily ever after, but she'd do just about anything to earn her absentee father's love. So when he waltzes back into her life with a plan for her to marry his business associate, she foolishly agrees. But on the wedding day, things go south. Fast. Luanne's desperate to get away, even if that means hitching a cross-country ride with the infuriating Jack Avery.
Jack needs to get Luanne out of his system. He'll watch her tie the knot and forget about her. Once she's married to another man, then she'll be off-limits forever. Solid plan. Until he spots her army-crawling through the bushes to escape the Wedding of the Season.
He knows he should let someone else deal with the runaway bride. But if there's one thing Jack has never been able to do, is resist Luanne. Will their romance rev up on the open road, or will Jack and Luanne crash and burn?
Learn more. Available for .99 cents and FREE in Kindle Unlimited.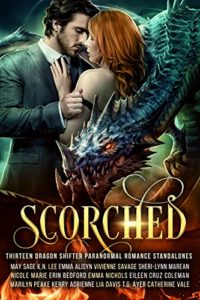 Grab these thirteen new, exclusive dragon-shifter paranormal romances from NYT, USA Today and other bestselling authors!
May Sage, Vivienne Savage, K.N. Lee, Emma Alisyn and other popular paranormal romance authors have come together to offer you standalone novels and longer novellas featuring dragon shifters.
Scorched will be available on a temporary basis.
Learn more. Available for .99 cents.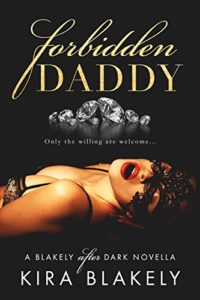 A gold letter, wrapper in diamonds, addressed to me.
"You are cordially invited to Mystique Island."
My roommate says it'll be the perfect way to forget my stupid ex.
A masquerade ball.
This is where I unmask my secret someone.
And his eyes…
His warm blue eyes are kind of familiar.
They remind me of the most handsome daddy I've ever known:
My ex's dad.
But he can't be.
And even if he is, I don't want to stop.
Learn more. Available for .99 cents and FREE in Kindle Unlimited.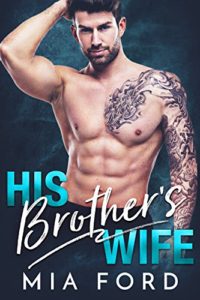 Jason Banks always gets what he wants. 
And this time, he wants his brother's wife. 
I knew it the first time I looked at those delicious curves,
Until she decided to walk down the aisle with my brother.
I knew it from the look she gives me,
That she wants to submit…give in to what I want.
But she's a good girl, plays by the rules.
I? I say f*ck the rules!
The only rule I wanna play by is, 'If you love someone, love HARD. Fight HARDER'.
Tiffany Baby, Care to bend down on your knees…for me? 
Learn more. Available for .99 cents and FREE in Kindle Unlimited.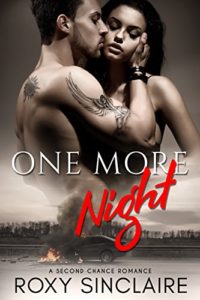 I'll do everything I can to get her back. Even if we are hundreds of miles apart.
She was my best friend Rod's sister.
They were neighbors.
Rod died in a car accident that night.
I could have stopped it.
But Stacey and I were together that night.
No one knew about us. Not even Rod.
After that night, everything changed.
My family took the blame, especially my mom.
So we had to move away.
But I'll never forget her.
I'll get her back.
Especially when I found out that she was carrying my baby.
Learn more. Available for .99 cents and FREE in Kindle Unlimited.