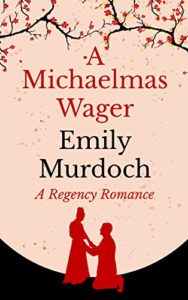 How much would you gamble for love? Rufus Lovell has been thrust unexpectedly into riches, and gained a new set of friends who delight in wagers and bets, with nothing too small or too big to gamble on – even marriage.
So when a tipsy party joke becomes a wager on Rufus' marriage, he knows he should said no.
But Juliana Honeyfield, the unwitting and unknowing focus of the gamble, is not the simple and malleable young woman that Rufus' friends take her for.
She demands a lot more from her acquaintances, and the challenge of understanding this intriguing woman and keeping the truth of the wager from her starts to wear thin on Rufus.
Especially when his belief in marriage has already been so greatly rocked, and his family history is sunk in crime, alcoholism, and prison.
Will it be possible for Rufus to charm the winning Juliana?
Does he owe her the truth about his initial interest in her?
And who will eventually win the Michaelmas wager?
A Michaelmas Wager is a charming Regency romance novella about the unlikely consequences of spur of the moment decisions.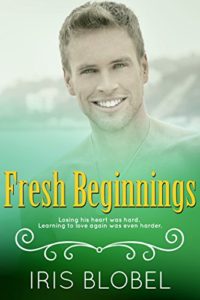 Jared Fraser, a landscape business owner in Hobart, Australia, sets out for a holiday to the USA to travel along the Route 66 in a motorhome. Looking forward to his first holiday overseas, he's excited as he prepares himself for the journey. But little could've prepared him for crossing paths with a beautiful hitchhiker.
Will he be able to put his past aside and grab onto happiness?
Ivy Bennett thought leaving her boyfriend would be the hard part. It doesn't take long to figure out how wrong she was. As she struggles with making a new start in her life, the last person she expects to lead her to happiness is a laid-back Australian on vacation.
But she will have to say goodbye again. And not only to Jared.
The arrival of a new enemy. The start of a greater battle. A destiny to be defended.
A mighty war, waged every 500 years, has returned to the realm of mortals. And with it, the Day of Serpents arrives to wreak havoc upon the world.
Assefa and Sanura struggle to complete their mate bond, as they also continue their fight in this preternatural war of fire versus water. Unseen enemies, surprise magic attacks, and betrayal lurk at every turn for the couple, and revelations about their powers and past come to light.
As Assefa and Sanura fight to seal their bond and love, destiny and divinity may have already sealed their fate.