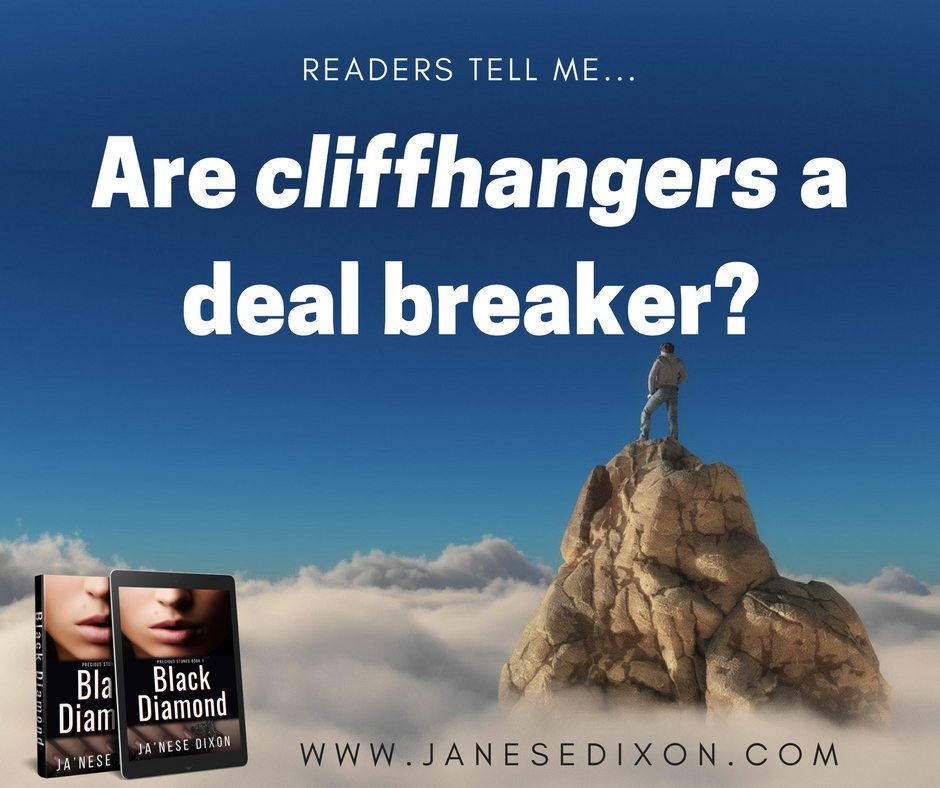 It's WEDNESDAY. So, I'm kicking around this story idea. I need your help. Tell me…are cliffhangers in books a deal breaker for YOU?
Tell me in the comments.
Yes…
No…
Depends…
Feel free to add an explanation.

ABOUT BLACK DIAMOND
Camille, an undercover agent investigating conflict diamonds, is left with no choice but to trust Marc, a CIA agent. Together, they must find the suspected group before it finds her.
Get YOUR Copy! Here: http://amzn.to/2jRk4pO
I'll "see" you in the comments.