Thanks after Thanksgiving continues with another author feature. I present Olivia Gaines…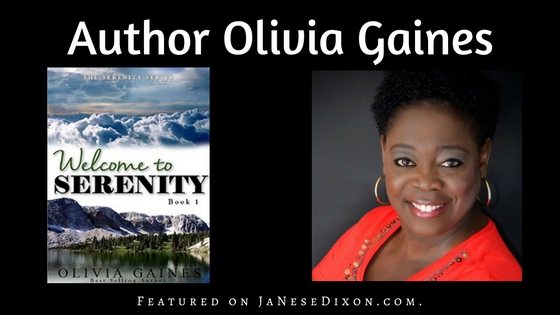 Olivia Gaines is the award winning best selling author of Thursdays in Savannah. She also writes the best-selling serial The Blakemore Files. Olivia has been called a "queen of romantic comedy" and her romances are praised as "hilarious, touching, and heartwarming. Highly recommended!"
She lives in Hephzibah, GA with her husband, son and snotty cat, Katness Evermean. 
Welcome to Serenity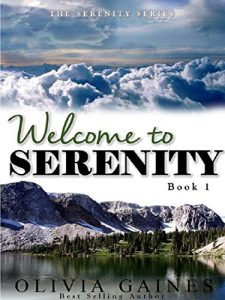 Jamar Smalls has just won the lottery. Since he was a child, somewhere in the back of his mind sat a budding vision of a very pleasant new life. 
He has 197 million ways to make his dream come true. He starts by building a town.
Welcome to Serenity, Wyoming. Population -1.
Tell us about your main characters in your book.
Jamar Small is a Chicago-based engineer that is unlucky in love, life, and lessons.  He dreams about a sequence of numbers and decides the next day to play them in the lottery.  He has 197 million new reasons to change his life.  He decides he wants to build his own town.
Why would readers enjoy your book? 
I think readers will find this intro to as well as the series refreshing.  Every person would love an opportunity to start again and get it right.  Most of all, you meet these characters in one story and the readers have an opportunity to see the characters evolve, not just in 50,000 words, but in another story as well.  It is not a one-shot read, and this character is over.  No, in this series, you see these characters interacting and engaging in this new town.
Why do you write?
I don't know what else to do with this overactive imagination.
Is the book part of a series?
This is the intro to The Serenity Series.
Share one fun fact about your book.
You meet two of the characters Jamar & Jack in Wyoming Nights, but the story also has ties to a fictional small town I created called Venture, Georgia.
Lightning Round
What is your favorite movie? Blazing Saddles
What is your favorite dessert? Chocolate Anything
What is your favorite quote? If it were easy, everyone would do it.
What is your favorite genre to read? Romantic Suspense
What is a hobby you enjoy besides writing? I love to quilt
If you were stuck on an island with one book and one item what would they be? I would finally read Finnigan's Wake and a bottle of Opus One.
What's a fun, quirky fact about YOU? I truly do enjoy a cup of coffee in the morning and a glass of wine at night.
How can readers connect with you?
Reader Gift
Would you like a copy of Welcome to Serenity? Get it for a limited time HERE.