I've been receiving great responses about featuring authors on the blog and Readers Staycation. In today's feature, I'd like to introduce Khardine Gray.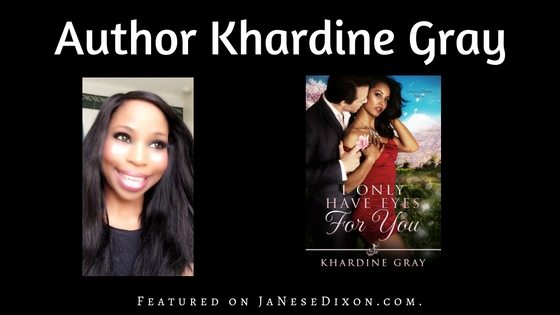 Tell us a little about yourself.
I'm Khardine Gray. I live with my husband and two sons aged 1 and 6 in Leicestershire. I love to write romance novels, love dancing, shopping, ice skating and I have an obsession for pizza and hot chocolate.
I also love Christmas and going to the beach.
I Only Have Eyes For You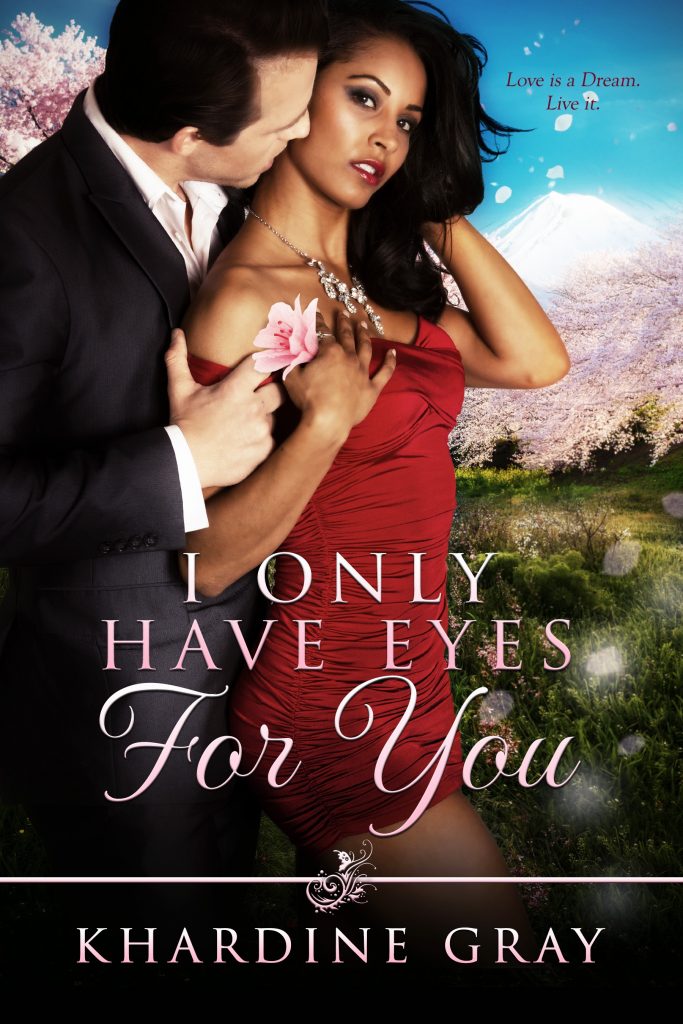 An exciting blend of romance and adventure awaits…
Ever decided to take a risk in life and see where it might lead you? To wake up one day and change it all so that you can follow your dreams.  
Savannah Cavenaugh does exactly this, and her world is about to change in a tremendous way when she gets the chance of a lifetime to spend a year in Japan. 
She couldn't be more thrilled at the chance. 
However, things get a little off course when she finds herself hopelessly attracted to the deadly handsome billionaire Hiroshi Fujita. 
Hiroshi has troubles of his own when it comes to Savannah. And now is not the time for any form of distractions. 
Not when he's trying to get his training center off the ground. It's the one thing he feels will redeem him from the mess he made of his life,  and the constant disappointment he's caused his family. 
But, he finds himself helpless around her, and a mindless slave to their attraction. 
Attraction for these two is a hard thing to resist, no matter how logical the reason for trying. 
See what happens on this exciting, romantic adventure … I Only Have Eyes For You.
Tell us about your main characters in your book.
My heroine is Savannah Cavenaugh. She is a travel journalist, who is currently freelancing for a magazine. Her goal is to secure a staff position with them so she couldn't be more thrilled to get the chance to go to Japan. Her plan is to work hard and impress the senior editor in chief into creating an opening for her. 
My hero is Hiroshi Fujita. He's the current C.E.O of the Washington branch of Fujita Technologies.  This is an international technology company set up by his grandfather, and run by his family.
Years ago Hiroshi lived a reckless lifestyle, but that changed after his grandfather died. This prompted him to change completely. His goal is to set up a training center to contribute to the legacy of the company and gain his father's respect. He works very hard to show his family that he's changed and can be relied upon.
Why would readers enjoy your book?
They will enjoy getting to know the characters, the blend of fun, taste of adventure, and the magic of falling in love. 
Why do you write?
Writing is the essence of me. It is what makes me, me. I eat, sleep and dream my stories and have been like that since I was 11 years old. 
When I write I aim to inspire my readers and take them to another world. That's why my stories have that element of adventure. 
Is the book part of a series?
No, this book isn't part of a series 
Share one fun fact about your book.
Savannah is easily scared, and Hiroshi scares her on her first night at his family's house by making her believe his great aunt haunts the place. 
How can readers connect with you?
Lightning Round
What is your favorite movie? Clueless
What is your favorite dessert? Cheesecake
What is your favorite quote? 'You complete me.'
What is your favorite genre to read? Romance and fantasy
What is a hobby you enjoy besides writing? Ice skating
If you were stuck on an island with one book and one item what would they be? Harry Potter and mascara.
What's a fun, quirky fact about YOU? I love pizza and will never get full no matter how much you give me. I have had two super-sized pizzas before, and still wanted more when I finished.
Reader Gift
Would you like a copy of I Only Have Eyes for You? Get it for a limited time HERE.