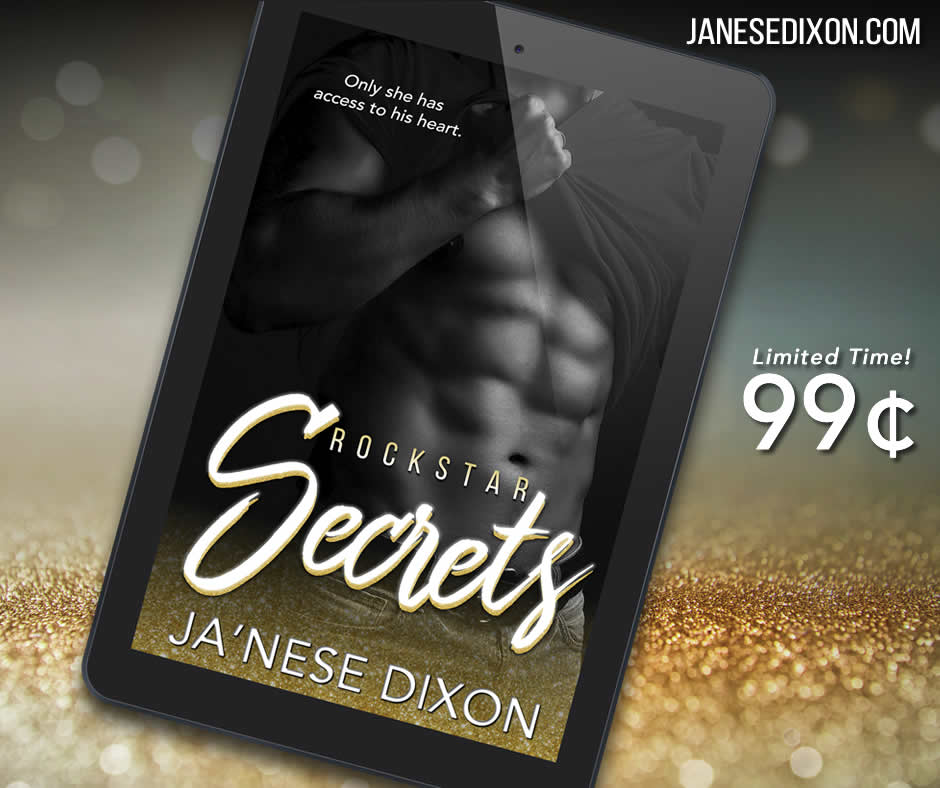 Amazing, riveting, off the charts and deserves way more than five stars.
Ja'Nese Dixon is brilliant. Rockstar Secrets is not your normal run of the mill romance, it's so much more. A family you want to be part of, a dysfunctional family, like so many in real life and the family you can't stand. Put them all together and you have a book that is bond to be a future classic. There really are no words to properly describe "Rockstar Secrets", you definitely have to read it.
– Mrs. P
Sweet, but oh so hot
Ja'Nese Dixon tells a believable story about a humble celebrity and a strong heroine. Who wouldn't want a man like Marques who can move from his less than stellar past and help the woman he loves have a future?
Sweet and Steamy. No Cheating. No Cliffhanger. Happy Ever After.
– Addicted to Books
An amazing read…
This is first for me from Ja'Nese Dixon, and I loved every minute reading the book. The storyline is great and well written. I liked how Ja'Nese incorporate the closeness of friends and family in the story. I'm a sucker close family relationship. I just love the characters in this story. The supporting characters added a little extra touch to the story. This book is a must read!
– Rose
PICK YOUR POISON