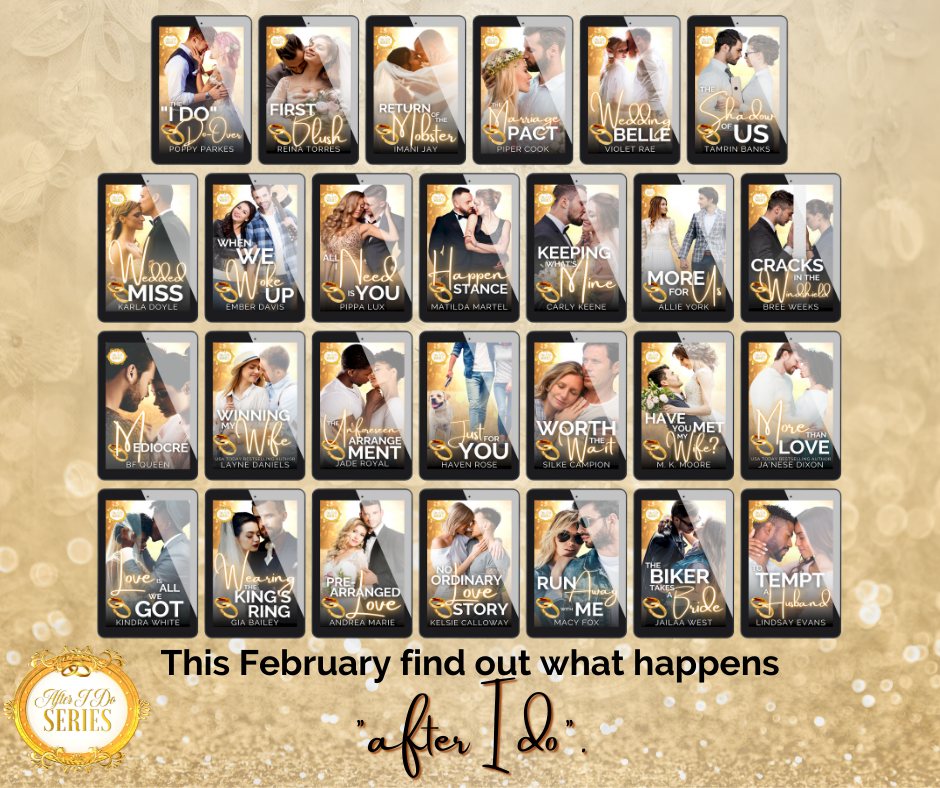 This February, you're officially invited to attend a month-long celebration of love.
Twenty-seven of your favorite short, steamy romance authors have teamed up to bring you stories that will make you swoon, laugh and set your e-readers on fire!
Whether they've stumbled into love, fallen for their worst enemy, corralled their bestie or are fighting to rekindle a lost love… Tag along and find out what happens!
This Week
More for Us
Allie York-Williams
Cracks in the Windshield
Bree Weeks Author
Mediocre
BF Queen
Winning My Wife
Layne Daniels
The Unforeseen Arrangement
Jade Royal
Worth the Wait
Silke Campion